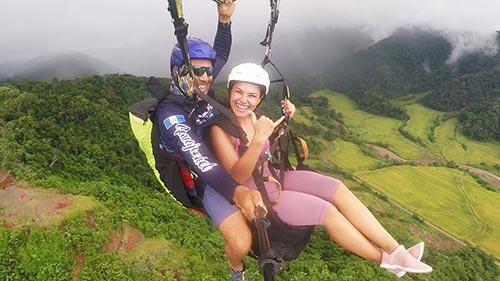 Paragliding 900 ft
Paragliding tandem flying is the safest way to get started in this magnificent sport, as well as the slowest possible way to fly. Due to Jaco´s tropical location, it is very possible that we fly with various species of birds, such as vultures, macaws, hawks or even the almost extinct king vulture, the king of the Jacobean skies. Perfect for large groups of andenture tour lovers, bachelors and bachelorettes. Groups up to 60 people.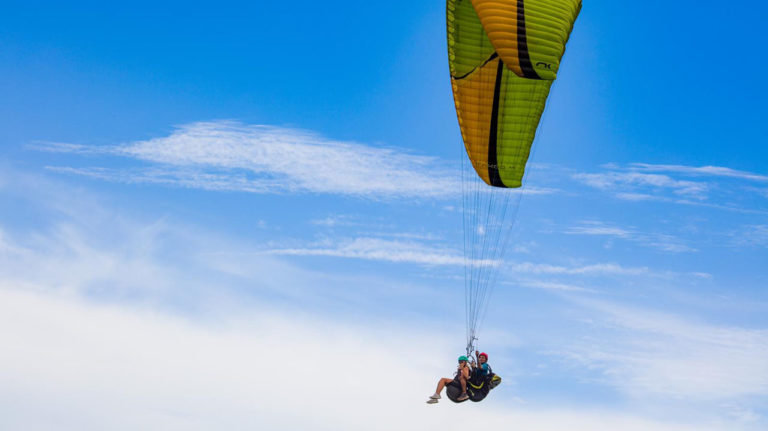 Paragliding 1500ft
Takeoff in a tandem flight and enjoy spectacular views over 1.500 ft. At this altitude we are able to see Jaco Bay, Hermosa beach and Herradura beach with the beautiful Los Suenos marina. Perfect for large groups of outdoor lovers, bachelors and bachelorettes. Groups up to 60 people.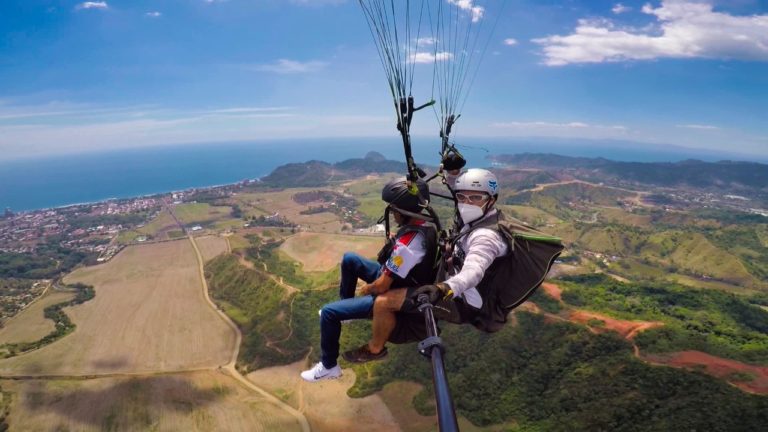 Halo 3000ft
High altitude tandem flight above 3.000 ft. All the best features all the previous paragliding tours in Jaco with the excellence of being the highest of all.Ideal for the tropical beach lovers and those that looks for the most unique experience. We can accomodate large groups up to 30 relaxation lovers.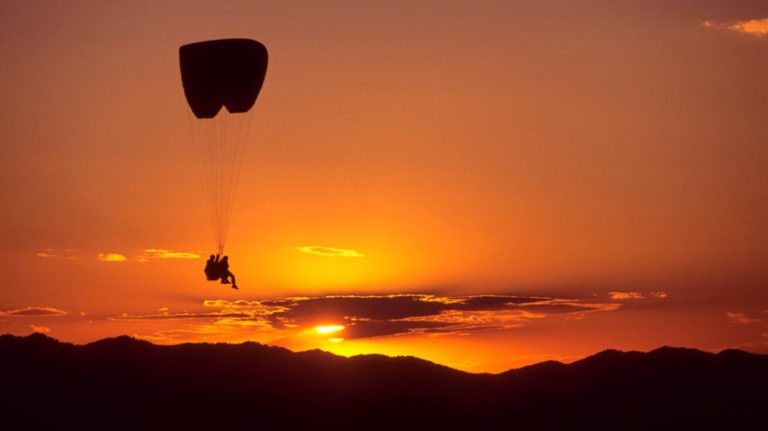 Sunset flight
In Jaco we have beautiful and romantic sunsets. Come and experience them from the air. You will not regret. Be one of the two possible people who can fly every day in the sunset.You can´t find a most unique and romantic in all Jaco and probably in all Costa Rica.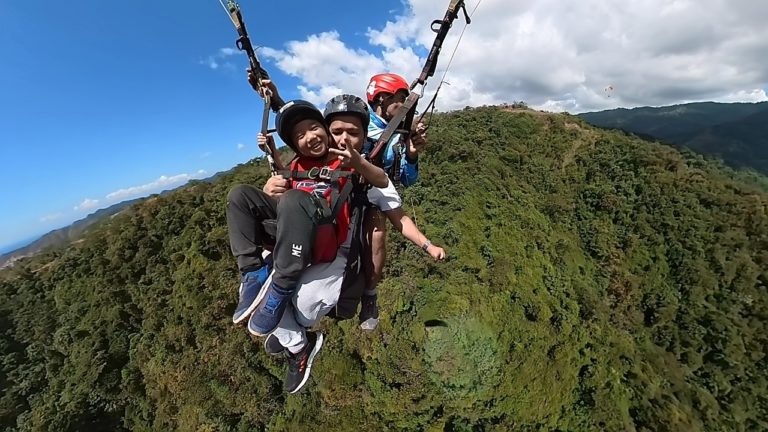 Family Vip Flight
This is a clear example that paragliding is an activity for the whole family. We have certified equipment for this experience, different types of harnesses for both children and dogs. Our professional team with more than 35 years of experience will make this dream possible. If flying like birds is spectacular, imagine being able to fly with your son/daughter, grandson/grandson…or with your beloved dog.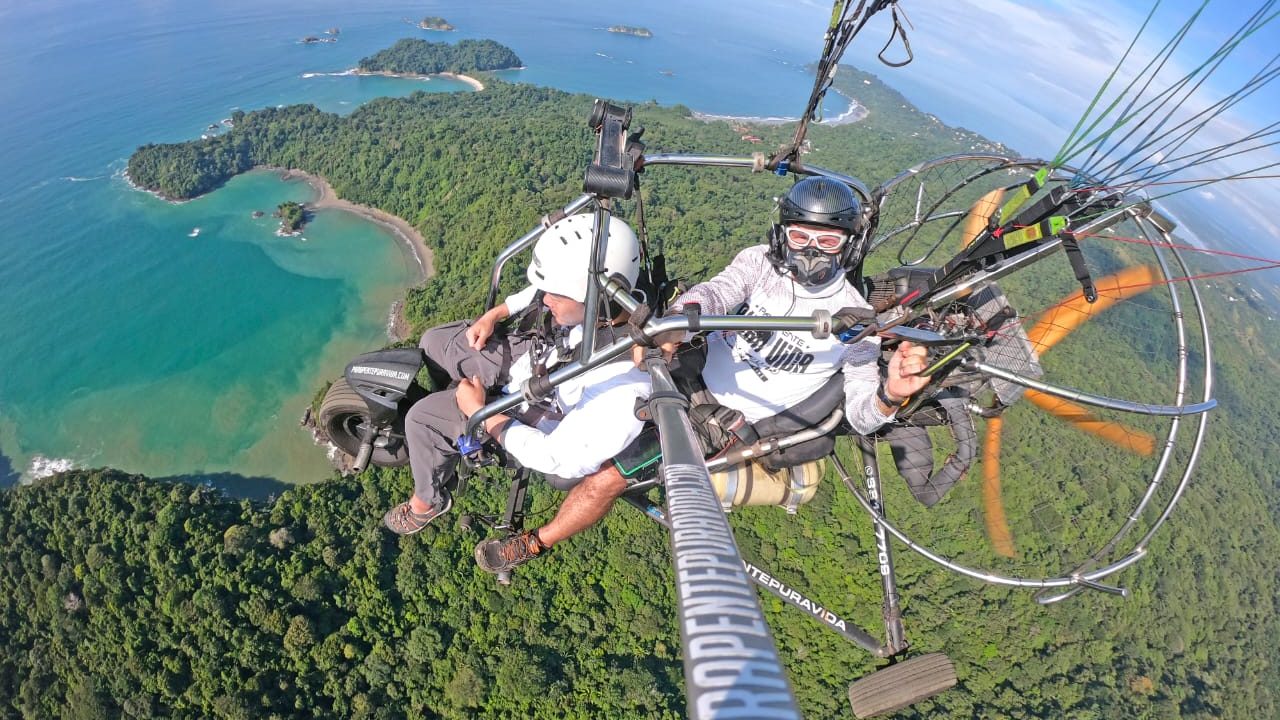 Paratrike
The powerful engines will allow you and your pilot to take off comfortably and fly above the clouds or soar over the mountains at the back of Jaco Bay, as well as on the coast.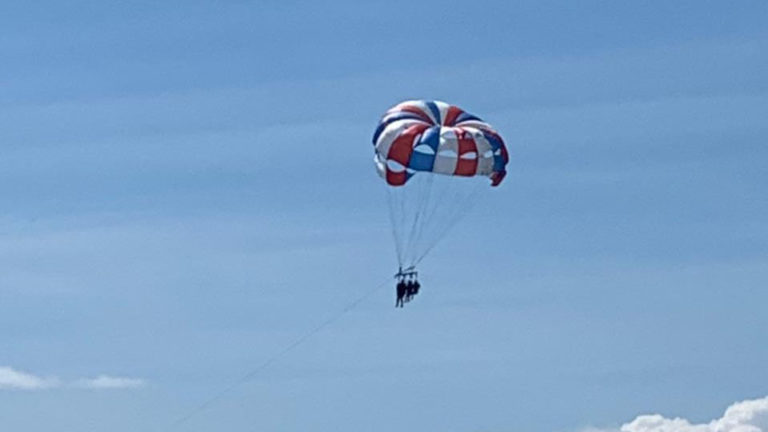 Parasailing
Enjoy the sea breeze and the beauty of our Jaco or Herradura beach, flights for one, two or three passengers. Up to 3 passengers in the air at the same time. up to 3 passengers in the air at the same time.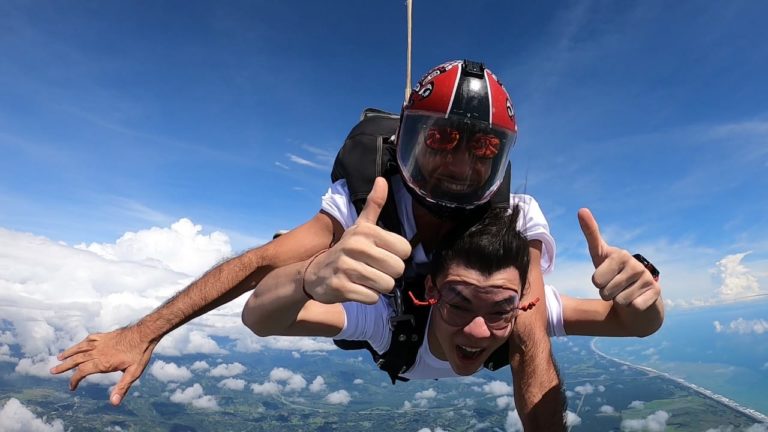 Sky Diving
The jump includes a scenic flight where the different beaches, islands, rivers and mountains of the Central Pacific are appreciated, the use of all the equipment, the payment to the bagger of the main parachute as well as the instructor to fly from thousands of feet of height with a duration approximately 30 seconds of free fall. Then it's about 8 minutes under the parachute.